Are you looking for the best forum software to build your community using a forum in 2020? In this article, we're going to look at the best forum software options.
Traditional vs. Modern: Finding the Right Forum Software for Your Business
What is traditional forum software?
It's pretty old or outdated forum engines that have been around for years since the 'dot com' era. Usually, you download and install it on your own web server. This may require some technical skills to set up and then maintain the server and database for it as the community grows.
Modern web features we've come to expect like real-time notifications and mobile responsiveness are very hard to come by with forums of old.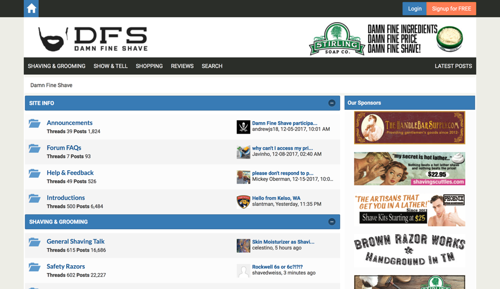 Examples of traditional forum engines
Here's just a small part of traditional forum engines (probably, you've seen using them long time ago). You can explore more here.
What is modern forum software?
Usually, it's cloud-based forum software (SaaS) that hosts the forum for you. It would not require any servers, software, or coding skills.
Examples of modern forum engines
Top Forum Software Platforms
Long story short, let's take a look at the list of the best forum software solutions we've put together for you.
PeerBoard is a simple and discussion forum software and WordPress forum plugin. The tool allows enough customization and flexibility for integrations.
You may fall in love with is PeerBoard's onboarding process (which is especially good if your team includes non-techies).
Here you can view a live demo.
2. Flarum
Flarum is an open-source forum software for the modern web. It is fully responsive and touch optimized, with a two-pane interface.
To run Flarum, you will need your own server.
3. Tribe
With Tribe you can create a stand-alone or integrated community website. Users can follow, ask questions, start discussions, upvote, comment and share content.
4. mytalk.io
MyTalk platform allows you to create your own forum or Q&A section for your business. It does not require and installations or technical maintenance.
Wrapping Up
We have put together the best forum software for building an online community but we can't say which particular one to choose. We'd recommend to do your own research and pick the one that fits your needs.
Our goal with PeerBoard is to create a plug & play discussion board that is really easy to use.
Feel free to give it a try and let us know what you think.